Lead Enrichment: 5-Minute Sales Training
If your dealership is taking advantage of Lead Enrichment through RV Trader, it's important as a sales team to understand how to leverage these insights when selling to customers. Lead Enrichment allows dealerships more insight into pre-lead activity, like time in market, price range, listings viewed, and recent activity. If you are not taking advantage of these insights when talking with consumers you are missing out on more informed personalized conversations with your customers, and moving them closer to sales quicker.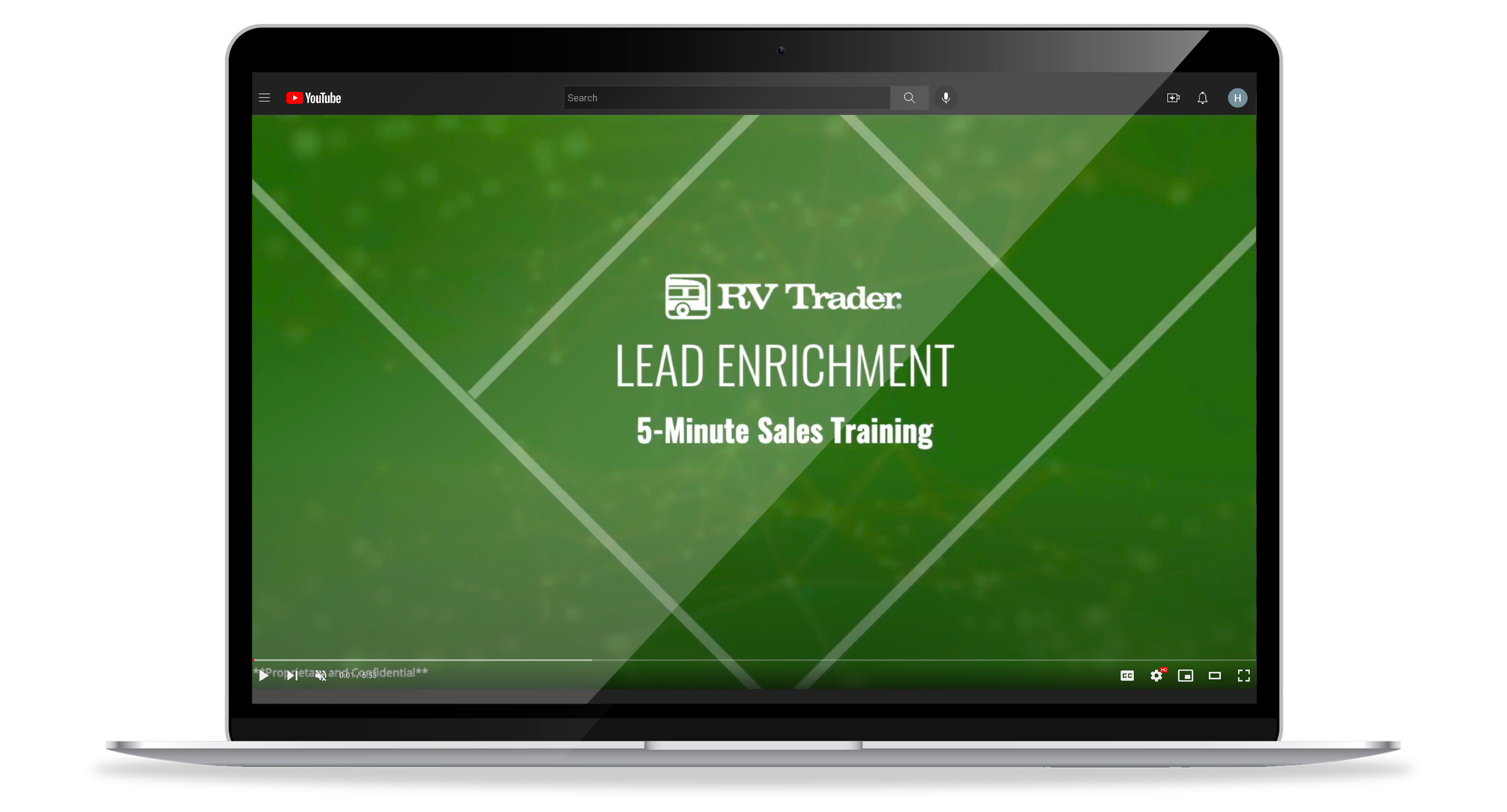 In about five minutes, we'll cover:
What Lead Enrichment is and where to access these insights

7 ways sales reps can leverage this data when speaking with consumers
Fill out this form to gain access to these exclusive insights.