Dominate the market with Alpha Dealer DMA Sponsorship
Secure this exclusive ad bundle for the unique opportunity to showcase your inventory in three different locations across the RV Trader Marketplace, adding a major boost in exposure for your dealership. Our package offers a strategic way to dominate the market with mobile & desktop homepage hero exposure and search results page banner in your DMA.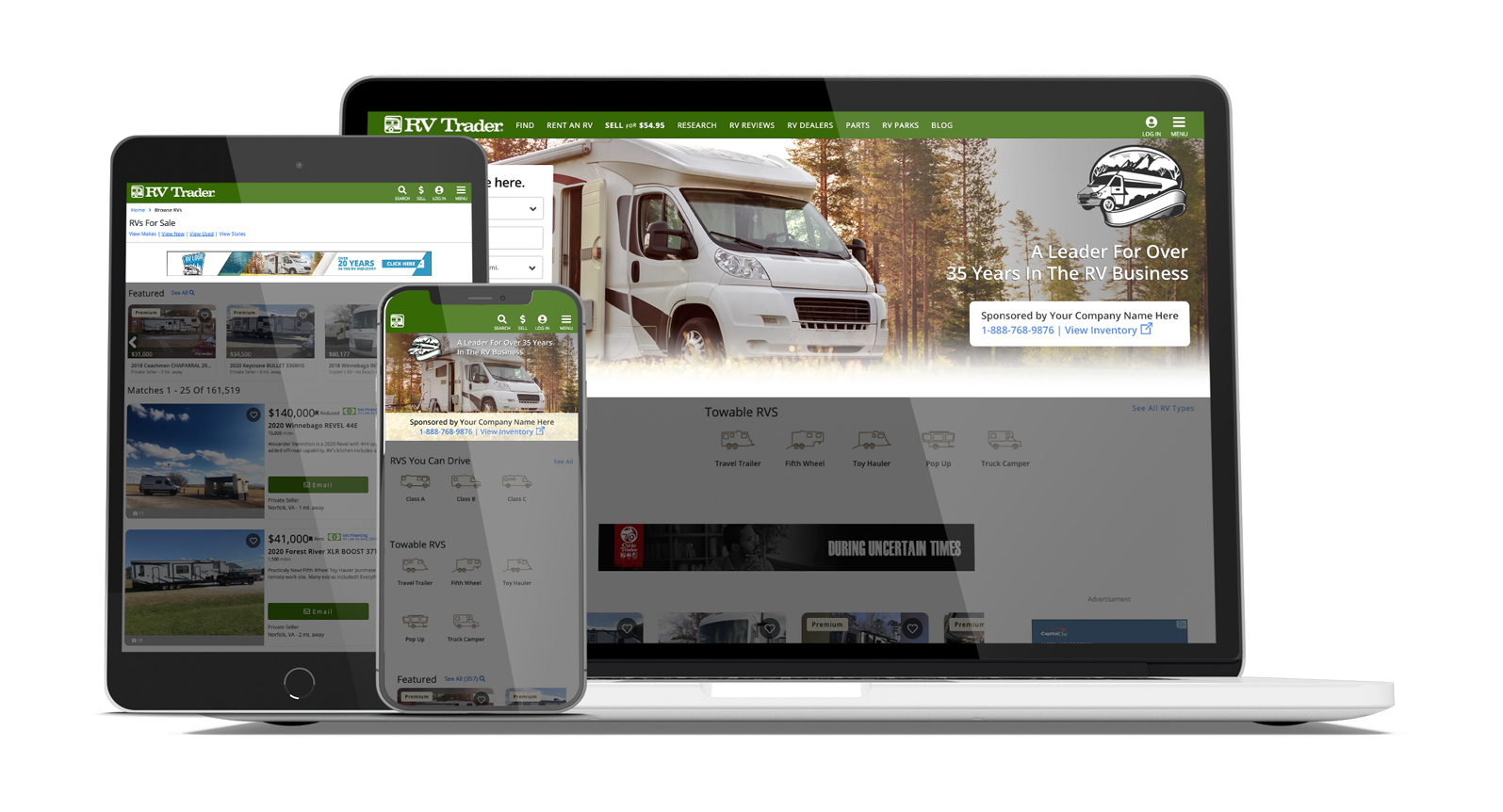 There is only one Alpha Dealer DMA Sponsorship available for each market, so claim your position now if you're ready to:
Increased Exposure- Feature your dealer logo, phone number, link to your inventory, and the option to display your own photo.

Maximize Your Visibility- Reach millions of customers with a banner across the top of the search results page promoting your upcoming events, largest selection of units, and more!

Gain a Competitive Edge- Securing this exclusive sponsorship will make sure your dealership is the first thing buyers see when they browse our marketplace.
Ready to learn more about boosting your exposure with the Alpha DMA Sponsorship?
Complete this form to be contacted about packages and pricing.