Getting Started with Google Analytics
Are you a dealer that's just getting started with Google Analytics and wondering how to find Trader referral traffic in your Google Analytics account? Or maybe you've had Google Analytics for a while, but you're not using it as much as you could be and want some easy-to-understand tips? Well, you're in the right place! Think of this as Google Analytics 101: a high-level overview. In the offline world, it can be difficult to measure success at different stages of your sales funnel. Luckily, online we can access data that helps to paint a clear picture of how digital leads to interacting with your dealership.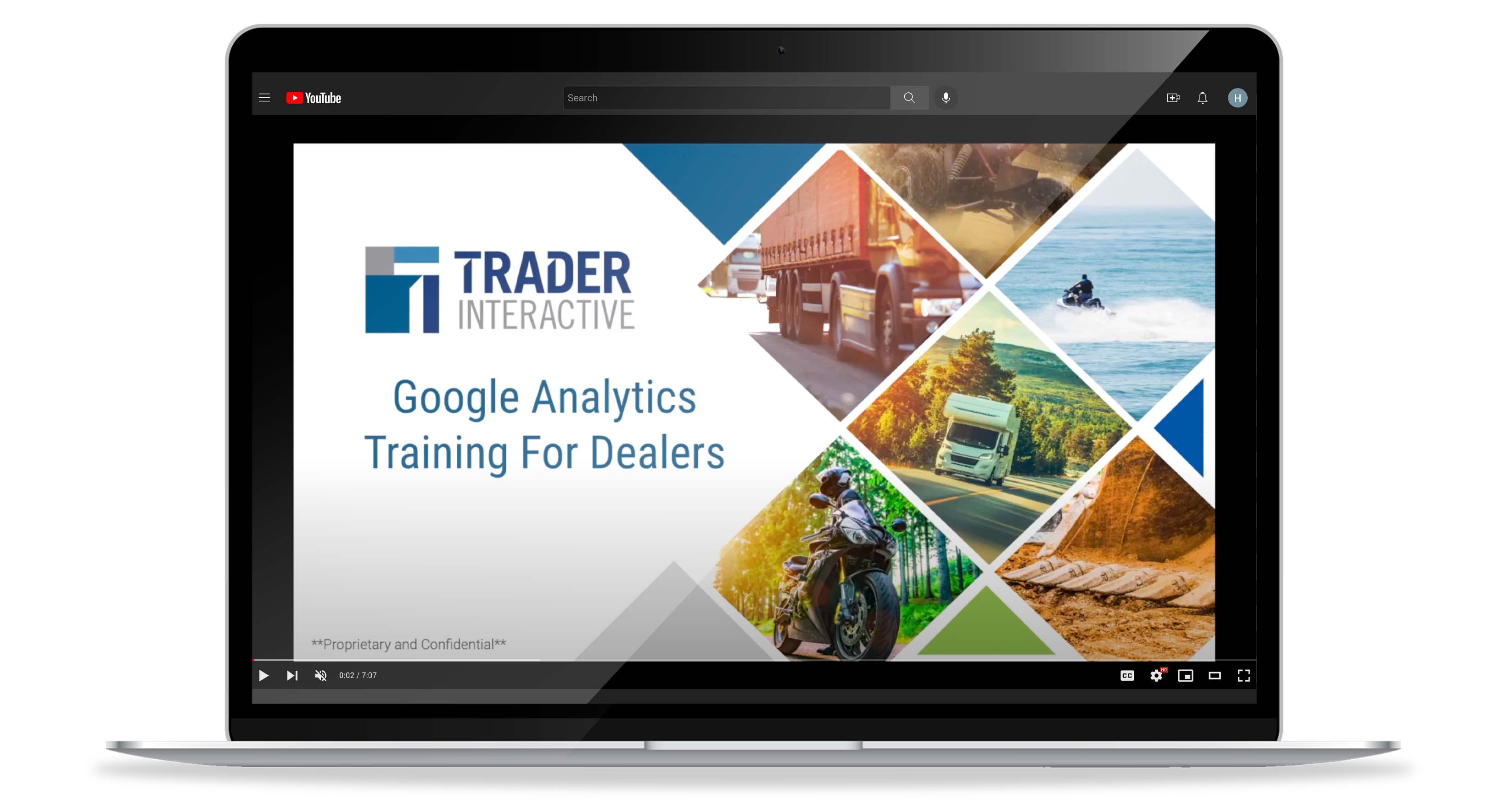 In under 10 minutes, Trader Interactive's Marketing Manager will cover:
What is Google Analytics and why it matters

How to set up your account

Common reports to analyze your traffic

How to identify referral traffic
Fill out this form to gain access to these exclusive insights.