RV Trader Deal Designation
Harness the power of Deal Designation so you can build the perfect pricing strategy. Deal Designation shows how your units are priced in comparison to others, helping you stay competitive in your market. With this feature, you gain valuable insight into where your listings stand based on other nationwide and local listings of matching year, make, and model.
With no additional or manual research required from you, our proprietary data model breaks down high-level and actionable insights that are easily accessible so you can:
Expand Competitive Strategies: Access dynamic reporting that tracks specific pricing and determines how your units should be priced to remain competitive in the marketplace.

Stay Up to Date: The designations are calculated from the previous day's data so you can keep your prices as competitive as possible.

Save Time: Deal Designation is easily accessible via desktop and with our TraderTraxx app, allowing you access no matter where you are.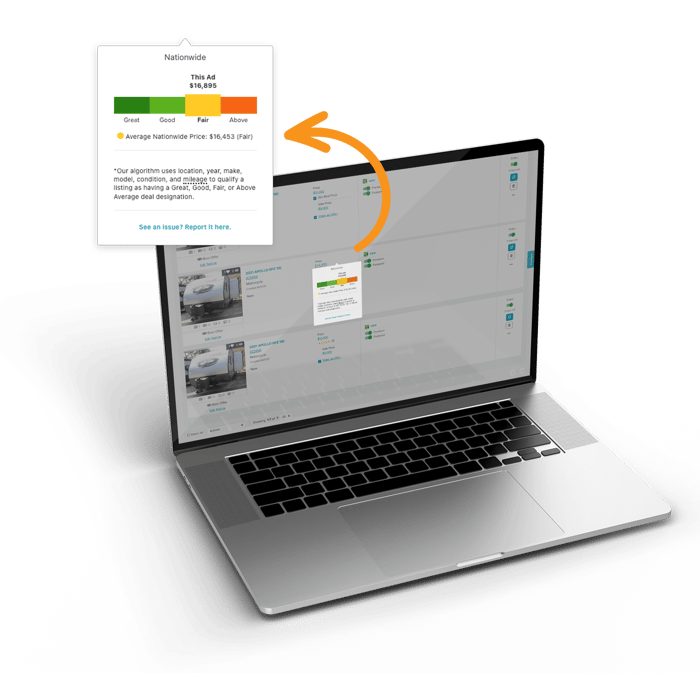 Ready to learn more about gaining valuable insights with Deal Designation?
Complete this form to be contacted about packages and pricing.