When buyers submit a lead on your units, they are instantly enrolled in a series of follow-up emails containing similar inventory from dealers in their area. But now, with RV Trader's new Email Lead Amplifier, you get ultimate control — and complete exclusivity — over the 4 highly targeted, automated lead follow-up emails sent to consumers who inquire about your units.
With Email Lead Amplifier, you can feature your logo and dealership description embedded in each follow-up email and have exclusivity of all additional units shared with the buyer in each follow-up email.
Why use Email Lead Amplifier?
Increase Brand Awareness & Recall

Protect YOUR Buyers from Competitors

Capitalize on High Purchase Intent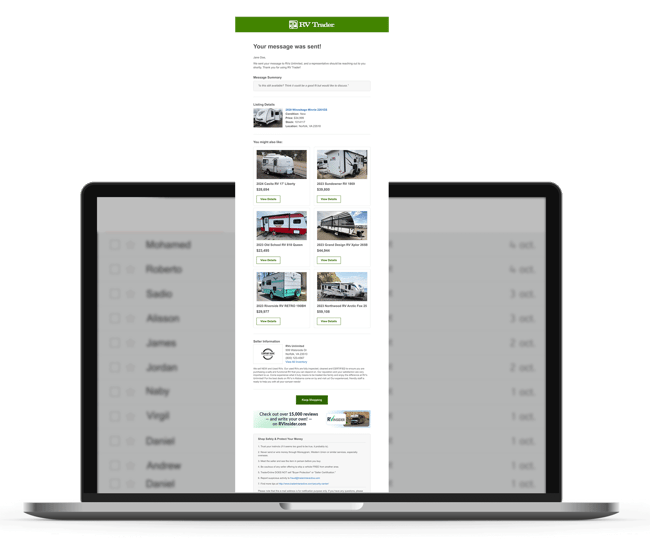 Complete this form to be contacted to learn more about Email Lead Amplifier.