Lead Enrichment: Training the Trainer
With consumers spending more time researching online, it can feel as though dealers are losing insights into their consumers' path to purchase. However, with tools like lead enrichment, dealers can gain more in depth insight into their consumers. Lead Enrichment allows dealerships more insight into pre-lead activity, which they can leverage to have more productive conversations and guide the customers quickly down the path to purchase. In this webinar, we'll talk to dealers about how they can better educate their sales teams and train them on leveraging this powerful insights tool available through RV Trader.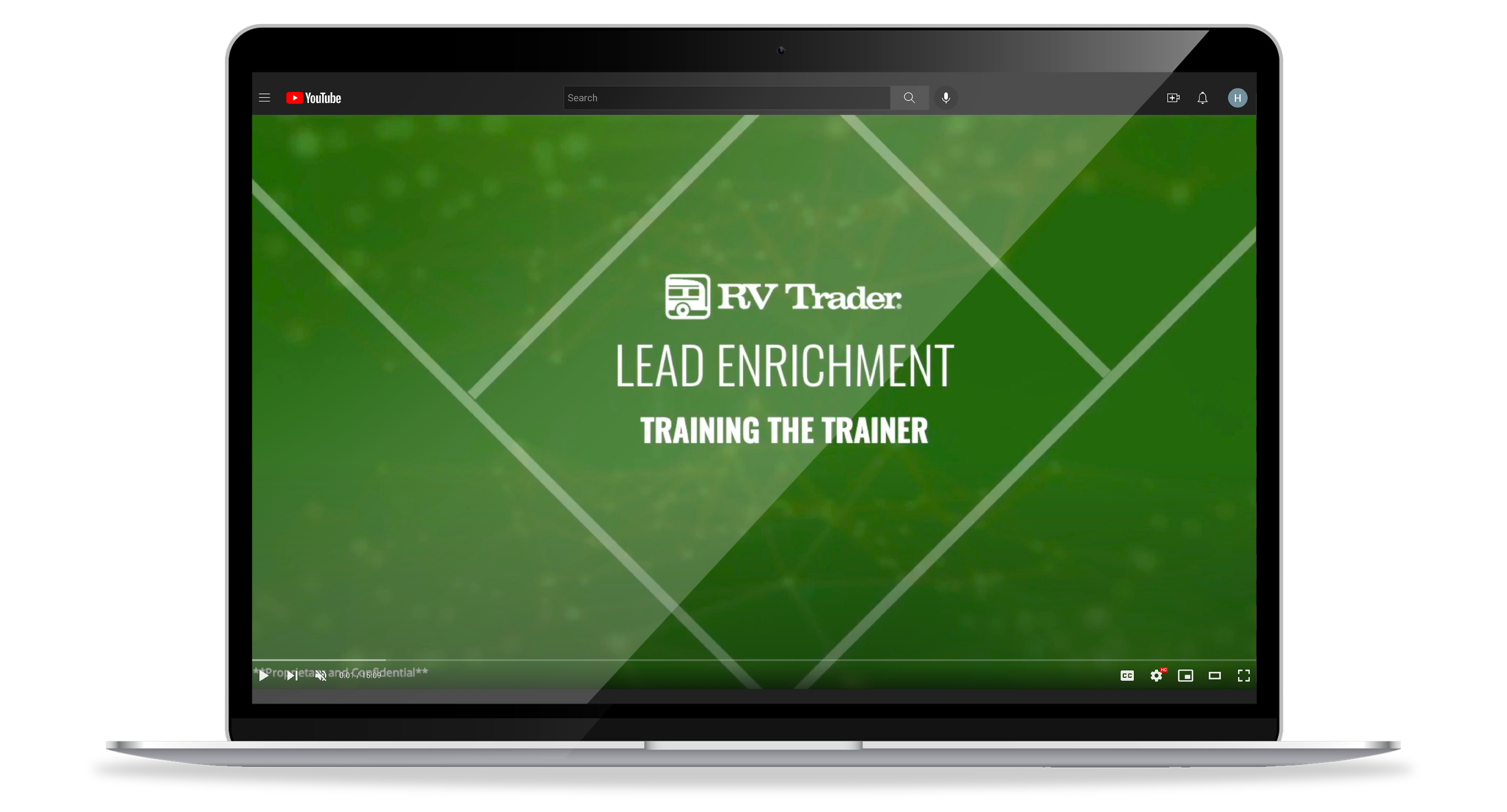 In under 20 minutes, we'll cover:
What Lead Enrichment is and the benefits to your dealership

How sales teams can leverage these insights in day to day selling

Next steps on ensuring your dealership has access to these insights
Fill out this form to gain access to these exclusive insights.