Retargeting 101: Re-engage Your Potential Buyers
Leveraging dynamic web-based ad tools is crucial in capturing our digital consumer. Tools like retargeting, can help your dealership reach potential buyers who have already indicated an interest in your inventory. Did you know that only 2% of shoppers convert on their first visit¹? Research shows that consumers who view retargeting ads are 70% more likely to convert¹. Retargeting allows you to re-engage these shoppers with ads for your dealership as they browse elsewhere online. Watch our webinar "Retargeting: Re-Engage Your Potential Buyers" to better understand how you can leverage this powerful tool today.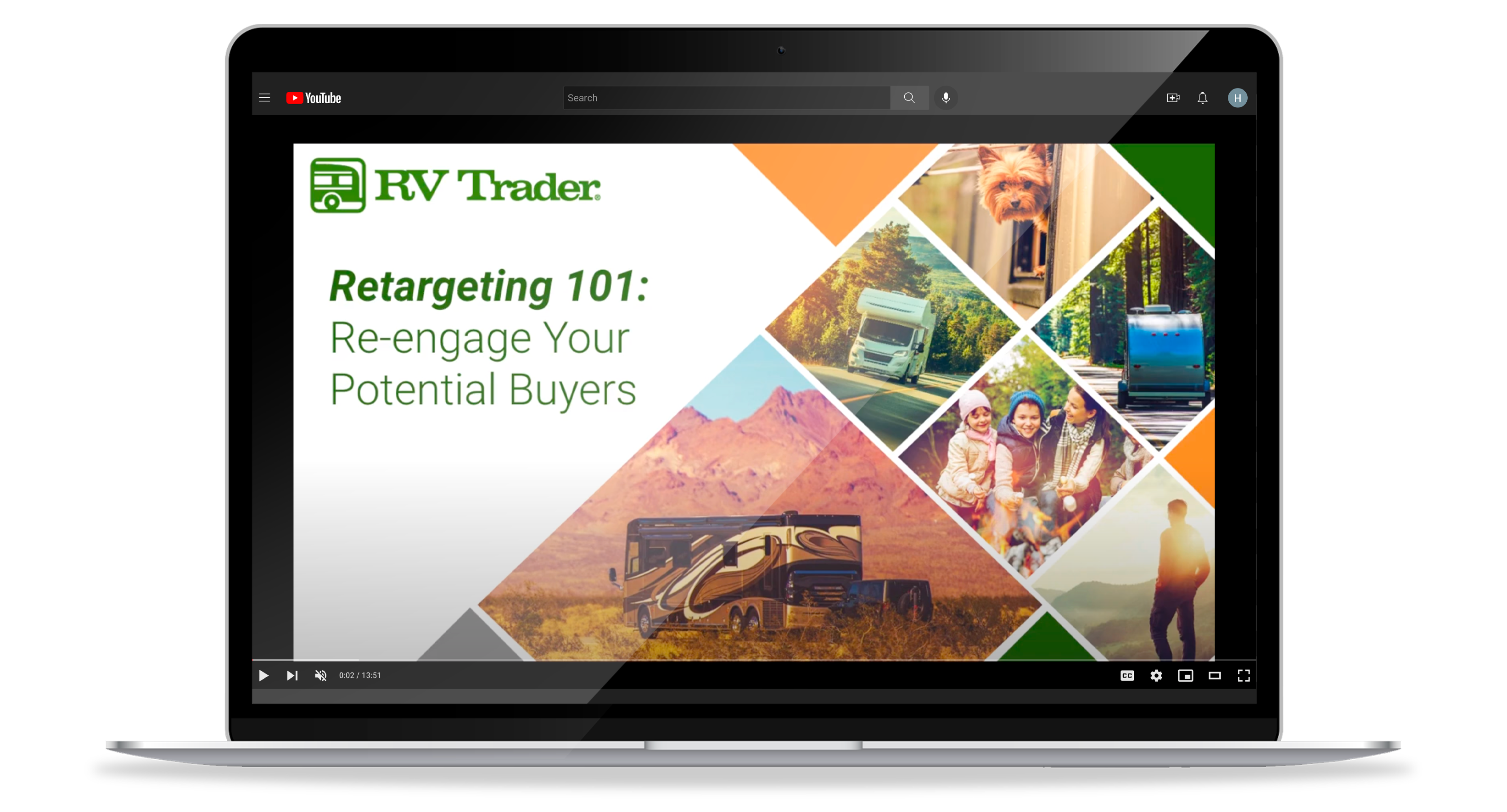 This webinar from RV Trader will show dealers the importance of retargeting, including:
An overview of how retargeting works

The different types of retargeting ads and how to leverage each to accomplish your goals

RV Trader's retargeting product
Fill out this form to gain access to these exclusive insights.
1 https://wearesocial.com/blog/2018/01/global-digital-report-2018
2 https://www.brandwatch.com/blog/amazing-social-media-statistics-and-facts/