Increasing Connections with Text Messaging
As technology has evolved, consumer preferences have changed. Today's consumer prefers fast and easy communication when searching for their perfect vehicle. So how does your dealership stay connected with potential buyers in this day and age? Try texting! Texting connects you with potential customers in a matter of seconds. It's easy, convenient, and less costly than hiring a live agent. This high level 10-minute webinar will cover why texting should matter to you and best practices to implement in your dealership.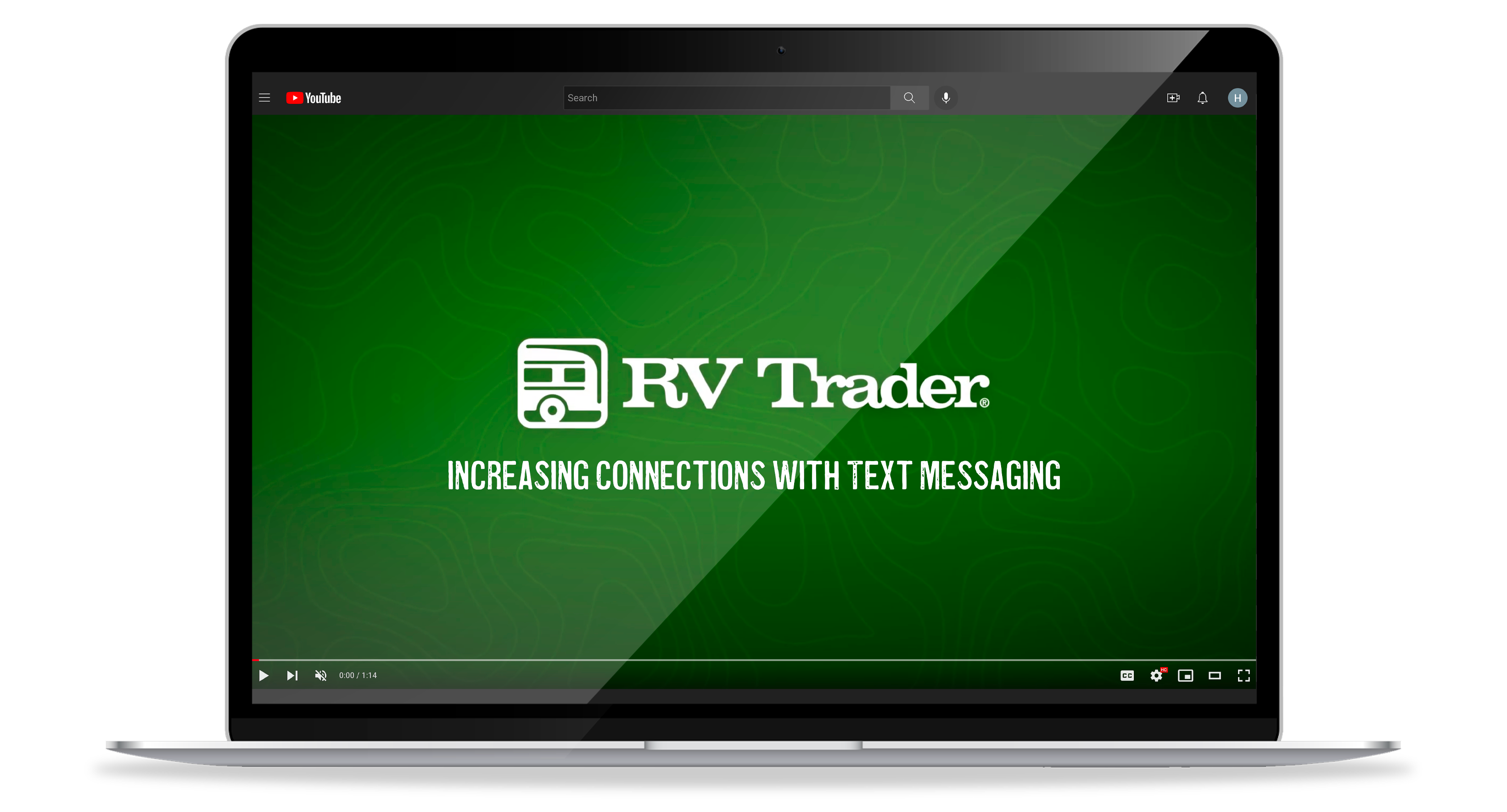 This webinar from RV Trader will quickly cover the following topics:
Exclusive data from RV Trader consumers' on their communication preferences

Best practices to follow when texting potential buyers

Overview of RV Trader's SMS text messaging feature available now.
Fill out this form to gain access to these exclusive insights.